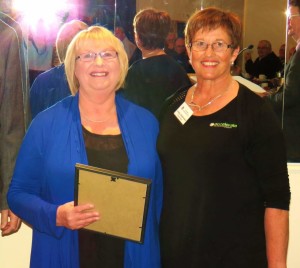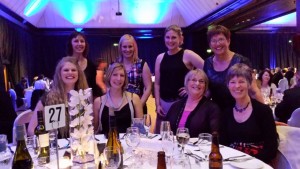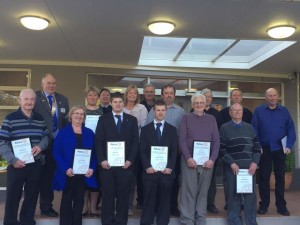 In recent months Accelerate has celebrated with being selected as a finalist in the Westpac  Southland Business Excellence  Awards in the Crowe Horwath Business (under 15FTE) category.
As Sarah Hannan CEO, of the Southland Chamber of Commerce, stated;
"The awards were introduced in 2013 and are held bi-annually. This year there were double the number entries from the inaugural event and the high calibre of entries made judging particularly difficult, with only a few points between finalists in many categories.
Southland Chamber of Commerce CEO Sarah Hannan, said there has been a depth and breadth of talent shown across a range of business sectors. "The awards are the regions platform to showcase and celebrate business excellence in all its forms."
Entering the awards involved submitting an entry that included the clinics vision and plan, a review of the business' strengths and what differentiates us in the community, risk management, community work as well as financial information over the past two years.
By doing this it gave us a good opportunity to review the business processes, strengths and weakness along with identification of possible opportunities for business development.
To celebrate being a finalist we took all our staff to the awards gala dinner on September 25th at Ascot Park Hotel. Our team had a great night and enjoyed sharing in the success the business achieved as it couldn't have been achieved without the great team we have working at Accelerate.
Our second celebration of success was at the Sunrise Rotary Club of Invercargill where Judy Wheeler was presented with a Pride of Workmanship Award on Friday 16th October.
Judy's nomination recognised the 13 years she has been with the company, her courteous and friendly manner that is an excellent first impression of the business,  attention to detail and the fact that she is accurate and conscientious with all her work tasks ensuring they are completed on time, even if it means working extra hours. Over-all Judy puts her all into her role and is a great asset to the business.