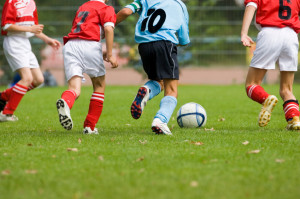 Sports injuries are part and parcel of many sporting activities. Strains, sprains, bruising, breaks and collisions can be sustained very easily and need to be treated correctly to avoid reccurence or long-term problems.
Whether it's part of a Saturday social sports team or at an elite level, the competitive streak in most of us means we're not afraid to put our bodies on the line and give 100% to our sport. The downside of this is the sports injuries that we sustain along the way.
Here at Accelerate Physiotherapy, our focus is helping you to recover from your sports injury and getting you back on the playing field as quickly and safely as possible.
And remember, the RICED technique is used to manage soft tissue injuries such as bruising and sprains and also applies to the initial management of injuries to bones and joints.
Netball, rugby, cycling, golf, running and multi-sport..our team of physiotherapists have  experience with a wide range of sporting injuries.
Call us now to Accelerate your recovery on 03 218 6583