Cancer…the word no one likes to hear as the cause of their pain and symptoms! Cancer affects tens of thousands of Kiwi's every year! The data released from the Ministry of Health in December 2017 showed that in 2015 there was 23,149 New Zealanders newly diagnosed with Cancer and the split was roughly 50% between m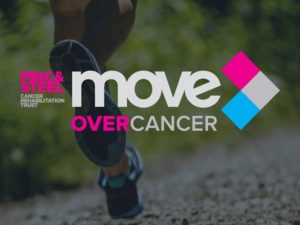 ale and females. How can we as a community help? Bring on PINC & STEEL!
Who is PINC & STEEL and what do they do?
PINC&STEEL are a cancer rehabilitation trust set up to assist people affected by cancer through physical rehabilitation, the PINC helping the ladies and the STEEL helping the lads.
Move over cancer is a Nationwide Challenge to help fund raise for the PINC & STEEL.
The team here at Accelerate Physiotherapy are joining forces with Emma Ferris (Physiotherapist, Breathing Coach and the Founder of the Butterfly Effect) and putting on a fundraising night to support such a wonderful organisation. The evening will consist of a 1 hour Pilates class followed by an insightful talk from Emma. Emma will be talking on the Power of Effective Breathing and how this helps patients recover from dysfunctional breathing patterns, injury, stress, chronic fatigue, hyperventilation, depression and chronic pain – all things that people with cancer can be inflicted with as part of their cancer journey!
The details:
Where: Ascot Park Hotel
When: 8th May 2018
Time: 7pm for Pilates and speaker or 8pm for speaker only
Cost – Pilates plus speaker – $35 or Speaker only – 20$ (with all funds going towards supporting the PINC & STEEL trust)
Tickets: Available from www.thebutterflyeffect.online or at Accelerate Physiotherapy on 60 Deveron Stret Invercargill, Ph: 032186583
From the team here at Accelerate we really hope you tell all your friends and family to come along to an evening out to support a wonderful organisation and raise some much needed funds for the people currently (and in the future) living their journey through cancer! We hope to see YOU there!